REMOVABLE LITHIUM BATTERY
THE PAST AND PRESENT FOR A BETTER FUTURE

EU APPROVED
2 seats – Equivalent to 50 cc
Max speed: 45 km/h
Range: 50 km per battery
Weight (with battery): 80 kg
Max load: 150 kg
2 years warranty
REMOVABLE LITHIUM BATTERY
1 or 2 batteries located under the seat
Power capacity per battery: 72 V/20 Ah
Battery weight: 11 kg
Charging time: 6 h (50% in 2 hours)
Can be charged at home or office
on a standard plug 220 V
Cost per charge: approx. 0,22 €
ENGINE 2,900 Watts
situated inside the rear weel
Consumption/100 km: 1,8 Kwh
Front/rear brakes: disc
Led lights & blinkers
Front & rear shock absorbers
3,5-10″ Tubeless tires
THE MOST APPROPRIATE URBAN VEHICLE

DRIVING THROUGH THE CITY WITHOUT POLLUTING IT
I have a dream! Imagine a city where all vehicles are electrically powered: no more engine noise, no more gas smell, no more pollution and like in the old time, we'll be able to sleep with open windows!
Our scooters have a 2 years warranty
They have been produced with a strict quality control.
Electric scooters require less maintenance than thermal scooters because there are fewer moving parts, no oil for engine lubrication, no transmission (hub engine in the rear wheel).
The 2Twenty project was born in 2016 from the desire to democratize electric scooters to everyone in order to be part of the ecological transition. Our goal is to make beautiful retro scooters while keeping a fair price. And so it's finally profitable for everyone to forget the thermal scooters.
We pay full attention to the quality of customer service to ensure absolute peace of mind. With 2twenty, the problems fly away!
In 2017, after many iterations, we released our first model. The Roma has a charming retro look since it is based on the mythical model of the 1950s. Except that we worked hard to remove all the defects of the original model and thus have a very reliable and powerfull scooter. And which of course does not disappear in a cloud of smoke while fizzing!

We are based in France near Paris:
E-mobility Service
14 av André Morizet, 92100 Boulogne Billancourt
Siren company number: 824 238 711
VAT: FR 02 824 238 711
Tel: 01 46 89 15 01
Subsidy from the Paris City Council: 400 €
The Paris City Council subsidizes the purchase of two-wheel electrics – mopeds and bicycles – with 33% of the purchase price including tax, up to a limit of 400 € >> HERE
FOLLOW 2TWENTY SCOOTER ON SOCIAL NETWORKS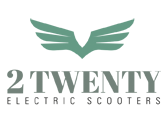 14 av André Morizet – 92100 Boulogne – France
Phone: +33 1 46 89 15 01

Marechal 1551 – Avenida Marechal Gomes da Costa 1551 – 4150-360 Porto
Telefone : +351 224 089 793